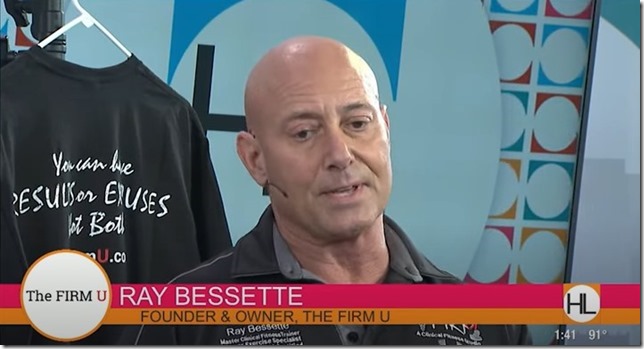 Watch Video Here: https://youtu.be/T3cig71RC98
Ray Bessette explains services at The Firm U on KPRC, Channel 2, Houston Life. Watch this video to the end for Big Special Discounts for the month of December for the first 50 callers or email contacts. Restrictions apply, Special Discounts available until December 31st, 2022.
To view videos like this, please "Like" and "Subscribe" to my YouTube Channel. Schedule a free consultation today at https://freeintro.raybessette.com/ . Completely private with measuring, water, fat, muscle, and bone mass in pounds as a baseline. You'll love the Laser Lipo, then visualize your progress with the 3D Scanner. Visit https://www.thefirmu.com/our…/laser… Or call 281-713- 5700.
The Firm U is a Veteran Owned, Private Personal Training Studio, Laser Med Spa, and Weight Loss Clinic that is focused on your Health & Fitness Results! "Fitness Through Science, Not Fiction"