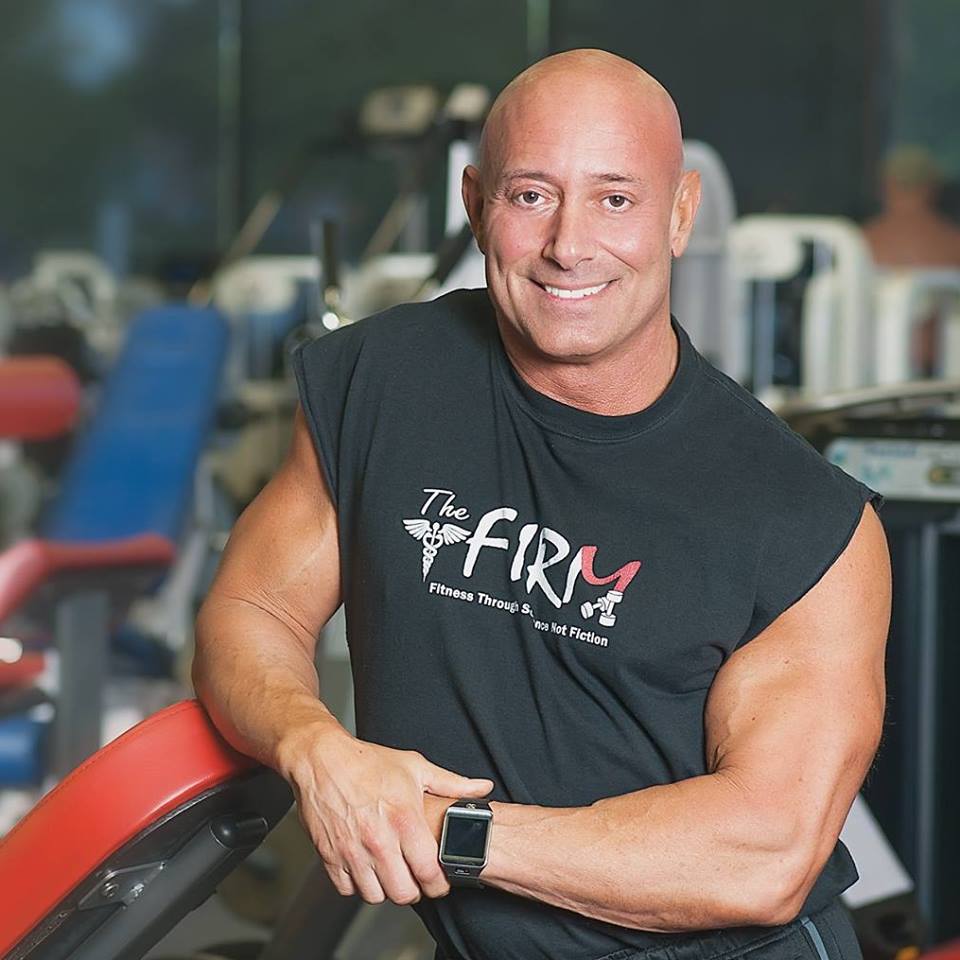 "Make Yourself Stronger than your Excuses"
FOUNDER & OWNER, CANCER SPECIALIST, MASTER CLINICAL FITNESS TRAINER
Ray is the Founder and Owner of The FIRM U and a Master Clinical Fitness Trainer. He studied Exercise Physiology at The University of Vermont (1978-79) then decided to serve our country in the United States Air Force in 1979. In 1986, he received an Honorable Discharge and Good Conduct Medal. He graduated from the prestigious Professional Training Institute in Las Vegas, NV. Ray is a Cancer Exercise Specialist and has earned and maintains national certifications from ACSM, ACE, NSCA, & NASM-CPT. Biomechanics & rehabilitation are his specialty. He is a Natural Pro Bodybuilder and ranks consistently in the top 5 as a competitor at the NPC National Masters level (50-59 & 60-69 age classes). Into his 60's, Ray enjoys perfect health and a youthful physique due to the bodybuilding lifestyle. His clients have been highlighted numerous times in the media for reaching fitness goals once thought unattainable!
Ray is a true business health and fitness professional. True focus on each individual, teaching and guiding along the way. Workouts are challenging and are being taught-the right way and help avoid risk of injury. Thanks Ray!!!
Ray Bessette is the best trainer in Houston. For a decade I have watched this guy transform overweight and out of shape people into Works Of Art. Ray is the answer to your motivation problems.
Ray has been amazing from the start. Both my husband and I wanted to go to a place where we were not a few amongst a bunch of people trying to show off or too many people. He has been amazing at starting us out slowly to avoid injury and helping us with a food plan option.
Had my second round of the Strawberry Laser yesterday, I put my jeans on this morning, and they are LOOSE! Lost 2 inches in my stomach and I am so excited to do more!
I absolutely love going to see Ray! I'm learning so much about my body and I am finding out I'm Stronger than I ever thought I was! Ray has helped me with my mind and body relationship. He treats me as an individual, looking at my hormone levels, and all aspects of my health. I wish everyone would consider this life-changing investment. Ray also gives me a positive outlook and is healing me from the inside to the outside. Ray is a wealth of information and knowledge about what my body needs to function and feel like a kid again! Thank you Ray & The Firm U! I can't wait to see my transformation in the months to come !