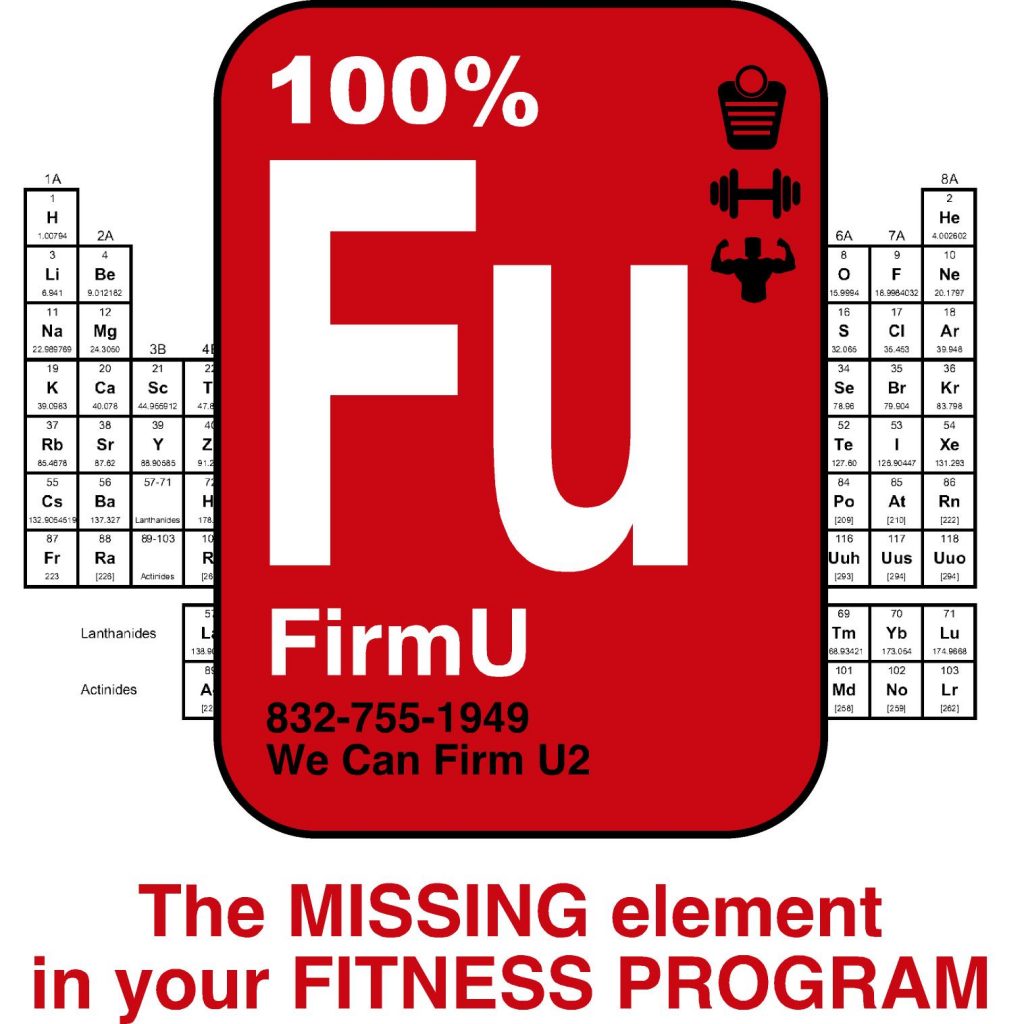 The FIRM U uses a clinical and trendsetting approach to personal training to get you to any health & fitness goal of your dreams. Owner Ray Bessette is a highly accredited and dedicated to helping men and women of all shapes, sizes, ages and limitations to improve to their physical health through healthy lifestyle changes and activities.
The addition of the Styku 3D Body Scanner & Strawberry Lipo Laser to the "Firm U, Laser Lipo Laser & Weight Loss Clinic", at the Studio, has proven to make us the optimal goal result facility! Ray Bessette's innovated combination of these "high tech" enhancements is one of a kind in Houston and the fitness industry.
All personal training at The Firm U Studio is with Ray Bessette only. At The Firm U, expect the following; no big gym drama, no intimidation, no membership, no irritating rap music, no people gawking at us, no waiting for that person to stop texting for 10 minutes on the equipment, no gym rats grunting and make strange annoying noises, no members wearing a tank top or spandex that just doesn't fit right! The Firm U also, has a great sound system & motivating music.
Our Vision is to provide a holistic fitness program that includes;  restoring optimal hormonal balance, nutrient balance, along with resistance training (weights).
Our Mission is to dedicate ourselves to helping people of all shapes, sizes, and ages to improve or maintain their physical health and mental well-being through a healthy, sustainable, lifestyle change and activities specifically designed for them without resorting to misleading gimmicks or promises.
We make every effort to prevent, reduce or eliminate the need for RX medications, while removing toxicities and rebalancing the mind and the body.
Amazing results from an amazing group of people. Everyone at The Firm U is so encouraging and supportive. Plus, most importantly, you know what works so you get results! I'm definitely a Firm Believer!
The Firm U is the best place to work and to work out! The variety of equipment and services are amazing. We have it all! Doctors, Pharmacists, Nutritional Experts on staff at this gym. We have a bio impedance scale for accurate body composition information and laser body sculpting - The Strawberry Laser Lipo System. We have highly trained and knowledgeable personal trainers with multiple certifications and years of experience. We also have an amazing sound and lighting system for motivational workouts and atmosphere. I can't say enough about The Firm U! Come see us to experience the best gym in Houston!
I absolutely love going to the Firm U! I'm learning so much about my body and I am finding out I'm Stronger than I ever thought I was! They help your mind and body. They treat me as an individual, looking at my hormone levels ( I was a hormonal mess!), and all aspects of my health. I wish everyone would consider this life-changing investment. Ray, my trainer gives me a positive outlook and is healing me from the inside to the outside. Ray is a wealth of information and knowledge about what my body needs to function and feel like a kid again! Thank you, Firm U! I can't wait to see my transformation in the months to come !
Great trainers/coaches/mentors that provide the full solution- nutrition, supplements, hormone consultation with doctors and training. Highly recommend!
Its top of the line equipment, personal one on one instructor, personal chemistry assessed to give you the best and long lasting physical results. Also, Ray is very knowledgeable about everything you need to get in the greatest shape of your life.